Pandora's Progeny
If you loved Orson Scott Card's - Ender's Game - and William Gibson's - Burning Chrome, and hid under the covers with the lights on while reading Stephen King's homegrown horror, or couldn't put down an Ann Rice Vampire novel, and if you find aliens romantic and terrifying then there are stories in this collection for you!
A collection of speculative shorty stories and poetry.
Amazon.ca
CreateSpace
POD (print on demand)
Kindle
Powered by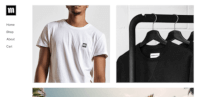 Create your own unique website with customizable templates.